Ansys Forming is an all-in-one forming simulation software built to digitally design and validate every step of the sheet metal forming process with speed and accuracy.
Metal Stamping Simulation Software
Ansys Forming simulates all metal stamping tasks through an end-to-end workflow that allows you to perform the entire die process in a single platform, with the fastest solve time. With Ansys Forming you can achieve optimal performance, maintain speed and accuracy, and enhance your productivity and cost savings by reducing die cuts and redesign. 
Streamlined User Experience

Multistage Forming Simulation

Process-Driven Design

Multi-Lancing or Forming Cut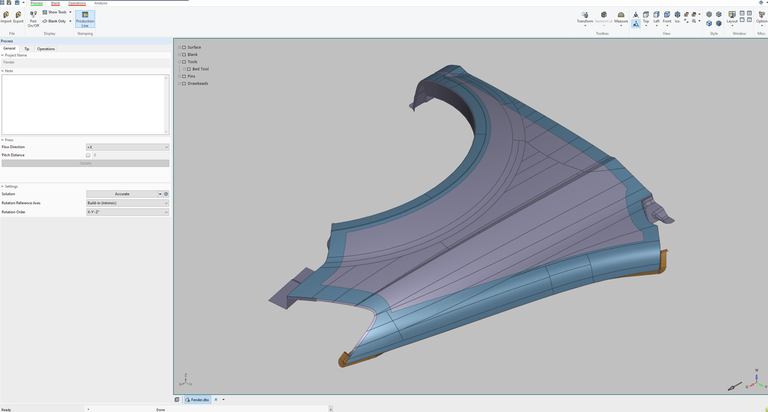 Quick Specs
Powered by the LS-DYNA solver, Ansys Formingoffers a comprehensive platform to meet all your metal stamping needs. Able to monitor each stage with presets, including feasibility, formability, and springback, Ansys Forming advances early stage and detailed design configurations.
Process Definition
CAD Model Import
Auto Tooling Meshing
Blank Auto-Meshing
Job and Tool Setup
Drawbead Definition
Multiple Jobs Management
Model Section Cut
Formability
Surface Quality
Draw-In Plot
Contact Auto Move